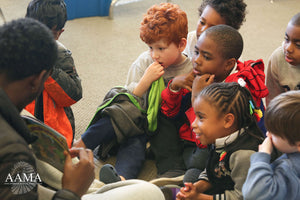 Akira's Book Club
Reading With Family & Friends Is Fun!
Exciting! 6 Videos for you to view!
Hello young readers, parents and teachers, Akira's Book Club works closely with our partner, Wordsmith Jr, to help children learn and read.
We are educators, parents, students and friends who encourage the love of learning and reading in children.
We are very excited to share our books and videos with you.
The videos feature the beautiful illustrations from the books.
These videos are for parents, family members and friends to watch with children and to challenge them to say and read the words they will hear and see come to life in the video. 
Each of our books targets a literacy building block. Hearing words is the first step to saying them, reading and understanding…keeping in mind that 'practice makes perfect.
Our children can learn! Teach them well.